OXM Realty Group
Owais Khan, Broker / Owner
CALL: 845-440-8395
Why Choose OXM Realty Group, LLC?
The mission of OXM Realty Group is to be the most successful and personable real estate company in the Hudson Valley. Being one of many real estate companies in the area, we are located in the center of a charming village where everything is nearly walkable. Our company is quaint, charming and dedicated to your needs. Our focus is your satisfaction in listing and selling homes, condominiums, townhomes, new construction, undeveloped land and commercial and investment opportunities.

We make your buying and selling experience cost effective as well as maintaining the highest standards and level of service.
About Our Agents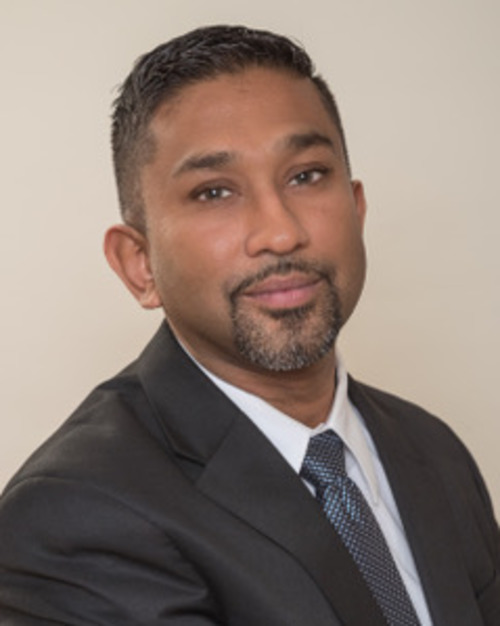 Owais Khan, Broker/Owner
Owais Khan is an independent broker/owner of OXM Realty Group located in Fishkill, NY. As a native of Fishkill for over 35 years, he offers a unique perspective and insider knowledge to help you with all your real estate needs. He works with individuals, investors, and developers interested in selling or buying coveted properties. His unmatched devotion and uncompromising integrity to clients allows him to deliver top results in a timely manner and exceed expectation goals.
Owais is committed to working tirelessly on your behalf. He enjoys creating relationships with his clients and prides himself on using a client-centered approach to minimize the stress associated with purchasing or selling any type of property. He values the trust placed in him and gets things done.
Milton Hyatt, NYS Licensed Sales Agent
Milton Hyatt is a Licensed Real Estate Salesperson serving the Hudson Valley where he was born and raised. He currently resides in Dutchess County with his wife and three children. Milton loves beautiful Hudson Valley and prides himself on being an integral part of the local community. He is a 14 year veteran on the United States Postal Service and has built lasting relationships with his customers over the years. He is keenly aware of the importance of maintaining integrity and going above and beyond expectations in his professional and personal associations. Milton's goal is to provide integrity and be your advocate in all your real estate needs.
Hi... My Name Is Diane Pulcher! I Am A Licensed Salesperson with the State Of New York.I Have 20yrs Experience As Being A Realtor And Have Been A Resident Of The Hudson Valley For 30Yrs.
I Have 2 daughters And 5 Grandchildren. I Enjoy Yoga, Bowling. And Line Dancing In My Spare Time. I Am An Expert In My Industry And Have Worked With Many Buyers Including First-Time As Well As Sellers And Relocations. My Keen sense Of Market Knowledge And Continuing Education Has Really Given My Clients The Confidence In Representation Throughout The Real Estate Transaction.
I Am An Active member Of My Community By Engaging In Various Organizations As Well As Volunteering. I Have Helped Many Individuals On A Personal And Professional Basis.
In The Event You Have A Real Estate Question Or Considering To List Or Buy, I would Embrace The Opportunity To Chat And Meet With You So We My Discuss All Your Options.
Harrie Mulé is a native New Yorker, a former co-owner of a retail shop specializing in Italian products, gained her real estate license in 2005, and life coaching certification in 2009. As a Real Estate Salesperson at OXM, Harrie combines her passion for coaching and real estate.
If you are buying, I'll keep you posted about the latest listings for towns you are interested in. If you are selling, OXM has a variety of high-end marketing materials and state of the art technology so your listing will get the exposure it needs." "When you choose me as your realtor, I'll provide the information you need to ensure a successful transaction.
"I love the Hudson Valley. From the vineyards to hayrides and apple picking, it's lovely to be surrounded by mountains, the Hudson River and the changing of the season. Moving here has improved my life and New York City is just a memory!"
Over the past 20 years I have had the privilege to work with a diverse group of buyers and sellers. Helping my clients achieve their goals has made me become the experienced professional I am today.
Having been raised in the Hudson Valley has allowed me to confidently educate and guide my clients throughout their real estate buying or selling endeavors. My on-going education and market awareness allows me to deliver the best possible results for my clients.
I have a graduate degree in Psychology from Marymount College and find it has been a valuable asset during my career. Emotions can run high for both buyers and sellers. For many buyers it will be the largest investment they ever make and for sellers there is the emotional attachment from the memories they created while living in their home.
Buying or selling a home should be an experience worth remembering and my clients have expressed this by not only referring me to family, friends and even co-workers, but also by their testimonials. I am honored to hear their statements that include: ' went above and beyond", 'always encouraging' and 'epitome of patience'.
I would embrace the opportunity for your consideration or referral and please do not hesitate to contact me .
Looking forward to meeting and chatting with you!
Valerie Foster, a highly experienced NY licensed real estate agent working in Westchester county is now in Fishkill. She lives and works locally, helping buyers and sellers throughout Dutchess and Putnam county. As a full time agent, she works tirelessly for her clients and makes time to volunteer in the community teaching ESL to adults for the last three years. She has a graduate degree from Georgetown University, makes her home in Beacon and is an avid golfer and dog lover. Valerie has expertise in buying, selling and leasing.