OXM Realty Group
Owais Khan, Broker / Owner
CALL: 845-440-8395
Proudly Serving New York & Connecticut
Why Choose OXM Realty Group, LLC?
The mission of OXM Realty Group is to be the most successful and personable real estate company in the Hudson Valley. Being one of many real estate companies in the area, we are located in the center of a charming village where everything is nearly walkable. Our company is quaint, charming and dedicated to your needs. Our focus is your satisfaction in listing and selling homes, condominiums, townhomes, new construction, undeveloped land and commercial and investment opportunities.

We make your buying and selling experience cost effective as well as maintaining the highest standards and level of service.
About Our Agents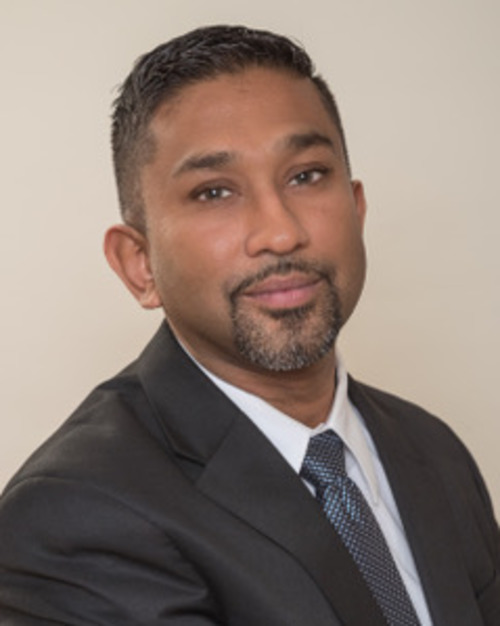 Owais Khan is an independent broker/owner of OXM Realty Group located in Fishkill, NY. As a native of Fishkill for over 35 years, he offers a unique perspective and insider knowledge to help you with all your real estate needs. He works with individuals, investors, and developers interested in selling or buying coveted properties. His unmatched devotion and uncompromising integrity to clients allows him to deliver top results in a timely manner and exceed expectation goals. Owais is committed to working tirelessly on your behalf. He enjoys creating relationships with his clients and prides himself on using a client-centered approach to minimize the stress associated with purchasing or selling any type of property. He values the trust placed in him and gets things done.
Milton Hyatt is a Licensed Real Estate Salesperson serving the Hudson Valley where he was born and raised. He currently resides in Dutchess County with his wife and three children. Milton loves beautiful Hudson Valley and prides himself on being an integral part of the local community. He is a 14 year veteran on the United States Postal Service and has built lasting relationships with his customers over the years. He is keenly aware of the importance of maintaining integrity and going above and beyond expectations in his professional and personal associations. Milton's goal is to provide integrity and be your advocate in all your real estate needs.
Harrie Mulé is a native New Yorker, a former co-owner of a retail shop specializing in Italian products, gained her real estate license in 2005, and life coaching certification in 2009. As a Real Estate Salesperson at OXM, Harrie combines her passion for coaching and real estate.
If you are buying, I'll keep you posted about the latest listings for towns you are interested in.
If you are selling, OXM has a variety of high-end marketing materials and state of the art technology so your listing will get the exposure it needs." "When you choose me as your realtor, I'll provide the information you need to ensure a successful transaction.
"I love the Hudson Valley. From the vineyards to hayrides and apple picking, it's lovely to be surrounded by mountains, the Hudson River and the changing of the season. Moving here has improved my life and New York City is just a memory!"
Roslyn found her home in the Hudson Valley after moving from the foothills of the Adirondacks. Having lived and worked in Orange, Ulster, and Putnam counties, she permanently settled in Dutchess County.
A real estate agent's day never ends, but if you are looking for her outside of the office, you may find Roslyn at an estate sale, yard sale, antique/vintage store, chatting with people, many of whom have become her clients.
Roslyn obtained her BS in Organizational Management. Although her education is an important tool in her real estate business, her personal service to her clients insures the best possible selling experience for homeowners and her commitment to first time and new to the Hudson Valley homebuyers that they will be thrilled with their purchase.
The Hudson Valley is a great place to live and work, which is why Justin Schwab chose to call it home. With a passion for servicing this area, Justin is ready to help with your home buying and selling needs. As a proud member of the OXM Realty Group family, Justin carries the values of hard work, integrity, and outstanding client service into everything he does.
When Justin isn't making home ownership dreams come true for his clients, he enjoys Photography and Marketing. He is a very well rounded individual who is capable of building brands, and uses his social media marketing skills to his advantage. These skills will be employed to their fullest potential when marketing your home.
Real Estate is a life changing event full of emotions and concerns! Where you reside becomes the center of your universe...the "home base" where memories are created. As a New York native and a proud mother of 3 children, I understand the importance of finding the perfect home. I am also aware of the intangible benefits of life and its' complexities In the Hudson Valley, with the unmatched weather, culture, and diversity. As a graduate from Marist College holding a Masters Degree in Public Administration, I've been in customer service for the entirety of my career! I understand the value of customer service and am here to listen to your needs. Whether you are buying or selling, I would embrace the opportunity to help obtain your goals!
As a Beacon native, I am proud to live in the Hudson Valley and witness the economic growth we have achieved firsthand. I look forward to the day I can assist you with purchasing your dream home in this Region, or to sell your home as you embark on a new journey. I feel incredibly blessed to work with amazing clients, and to hear your individual stories as we walk through this process as seamlessly as possible.

Previously, I have worked as an Assistant Director of Finance for a school district, holding a Bachelors Degree in Business Management. Moving forward, I am embracing my true calling of becoming a real estate agent. I have prior experience on both ends of the spectrum as I have bought and sold my first home. I hope to use the experience I have gained from these major milestones, to help and guide you through the purchasing and selling of your home.

In my free time, I enjoy spending time with my three sons. When I have the chance I also love working on arts and crafts projects. I am a strong advocate for children with congenital heart defects (CHD), and work within my community to spread awareness and further research.
I Obtained My Real Estate License in 20007. As A graduate of both Dutchess Community College and SUNY New Paltz, I earned a Bachelor's Degree in Nursing and for 37 years practiced that craft, ending in an Administrative position. I have developed a system of structure and management skills which I have been able to utilize to benefit my clients in the Real Estate Industry. A lifelong resident of Dutchess County, I represent both buyers and sellers.
Wendy is a native of Fishkill, NY. She owns her own dog grooming business for the past 20 years, bar restaurant, and trucking company. She resides with her husband William. Her father moved in with her family in order for her to care for him. She has a son and daughter in law who she adores and is very family oriented. Wendy loves helping people and is very active in the community and would love to be your advocate and embrace the opportunity to assist you in the purchase and selling of your home.
The Hudson Valley is a beautiful place that I have been lucky to call home.
I was raised in Orange County and moved to Dutchess County, where I have resided and worked for the last 26 years.
I have managed and operated a busy Italian Restaurant in Dutchess County for the past two decades.
The restaurant industry has taught me to strive to provide excellent customer service and has made me an extremely hard worker.
One of my greatest passions in life and work has been helping others.

Now as a Licensed Real Estate Salesperson, I look forward to using my skills in that way.
Through my attention to detail and my commitment to great communication, I will be dedicated to achieving the best possible outcome for every client.
Whether it's helping you sell your house or helping you find the perfect house to call home, my top priority is giving my clients excellent service!
My main goal is to provide a stress-free and great experience, catering to your individual real estate needs.